Viewing sessions¶
Wheel Fudo PAM allows viewing recorded sessions as well as current user connections.
To view a session, proceed as follows.
Select
> .
Find desired session and click

i

.
Session player options
Note
Some options are available for live sessions only.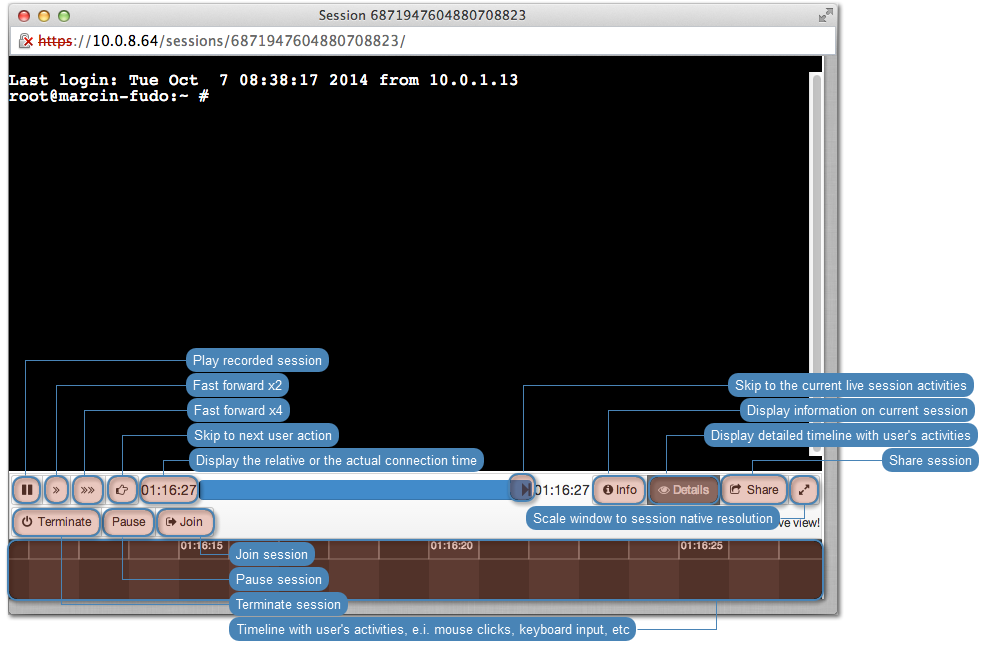 Note
Playing a session containing the specified phrase starts from the moment of its first occurrence.
The player enables skipping between each occurrence of the specified phrase.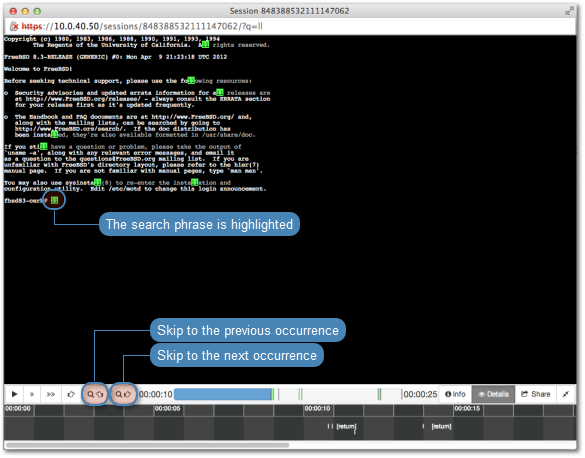 Related topics: