Creating a safe¶
Warning
Data model objects: safes, users, servers, accounts and listeners are replicated within the cluster and object instances must not be added on each node. In case the replication mechanism fails to copy objects to other nodes, contact technical support department.
Select
> .
Click
.

Enter object's name.
Select

Blocked

option to disable access to object after it's created.
Select

Login reason

option, to display prompt upon logging in, asking user to enter login reason.
Select

Notifications

option and choose notifications sent out to Wheel Fudo PAM administrator.
Assign

security policies

in the Policies field.
Add users allowed to connect to servers using accounts assigned to this safe.
In the Protocol functionality section, select allowed protocols' features.
In the Permissions section, add users (administrators, operators) allowed to manage this object.
In the Accounts section, click the

i

icon.
Select privileged account from the drop-down list and assign listeners allowed to initiate connections to hosts using selected account.
Click
.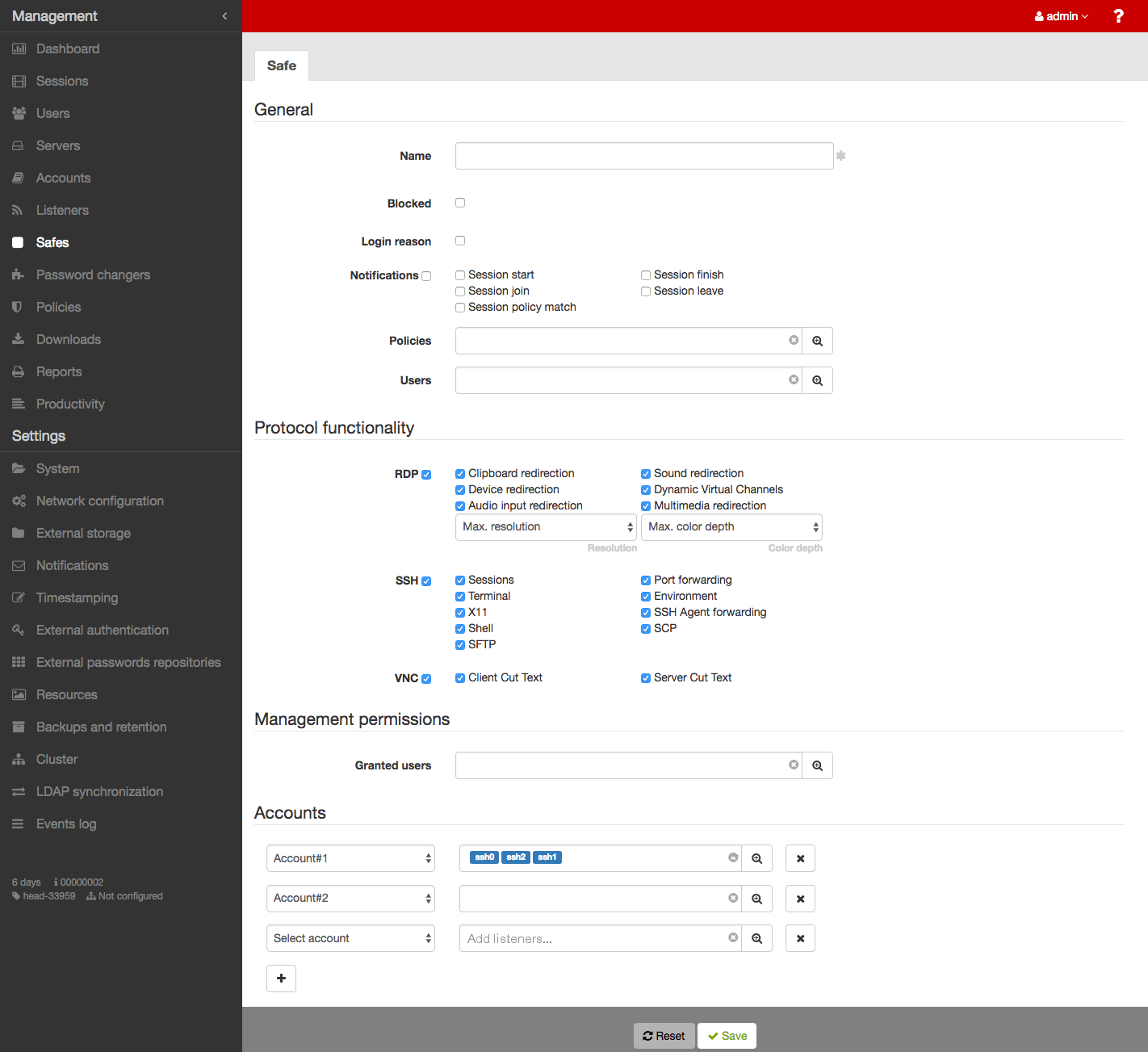 Related topics: